The number one question that customers ask when looking for a new vehicle is whether they should buy/purchase or lease it. There are a lot of opinions out there on this subject and some people are pretty adamant about their stance. The truth is, there is no right answer. The simple and very logical reason: everyone is different.
Here at All American Subaru in Old Bridge, we work with you to help find out what
finance
option is best for you and your unique situation. Since everyone and everyone's purchase situation is different, there are a set of easy questions that our knowledgeable and trained sales staff asks to get to the bottom of what the best option is. We do our best to present all options and situations equally as a way of helping you decide what's best for you.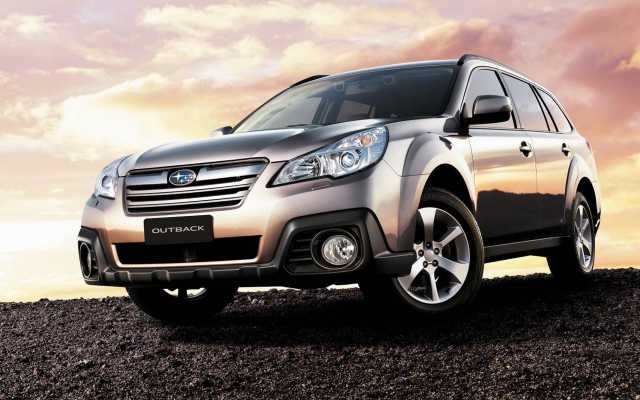 Leasing Your Next Subaru
Lease Payments. Monthly payments when leasing your vehicle are generally lower than similar term monthly purchase payments. This is because you'r only paying for a portion of the vehicle's value used during the lease term rather than the entire purchase value of the vehicle.
Down Payments. Normally, leasing requires little-to-no money down at inception to achieve similar low payments to that of purchasing and putting down more than a few thousand dollars.
Wear and Tear. With Subaru's AWD, the best in the business, we know you're ready for adventure. The great thing about leasing is that normal wear and tear will be covered. However, if you exceed the normal covered wear and tear or go over the allotted mileage chosen by you at the beginning of the lease, there could be lease end costs. At All American Subaru, we do our best to work with you to limit these costs and can assist you with them if you lease your next vehicle from us.
Customizing Your Vehicle. Another great option is the ability to get to know your vehicle before choosing whether or not to purchase it. This allows you to customize your vehicle and upgrade accessories and equipment to your liking if and when you decide to purchase your lease.
Love the New Car Smell. Who doesn't? With leasing, you're basically getting a brand new vehicle every 2-3 years. The benefits are way greater than you think. You always get the very latest in options, technology, safety, handling, fuel efficiency and more. Each new model year enhances these important features from the previous year so you'll always have the very best quality ride.
Mileage Options. You'll have the freedom to choose your mileage allotment. Since going over your miles can lead to lease end costs, it's important to discuss your driving habits with one of our Leasing Consultants to help decide which is the best mileage range for you.
Living it Up. Because of the (generally) lower monthly payments, leasing provides the opportunity to drive a more expensive, nicer or loaded vehicle that might otherwise have been out of your budget range. That could be the difference between a base vehicle model and a fully loaded Subaru with the very best options & equipment.
Purchasing Your Next Subaru
Purchasing Payments. 
Something you may want to consider when buying your next Subaru is that the monthly payments are generally higher than similar term lease payments because you're paying for the entire purchase price of the Subaru. However, it may be the better option for someone who likes the idea of paying your vehicle off completely.
Wear and Tear. There will be no end of term charge for exceeding normal wear and tear. It is important to note that excessive wear and tear will lower the vehicle's resale or trade-in value if you don't plan on keeping the vehicle forever.
Customizing Your Vehicle. When you're financing or own your Subaru, a perk is that you can upgrade or add accessories at any point in time. It's yours to upgrade however you would like.
Reaching the End of Your Payments. When you're finished paying off your loan, you own your Subaru. It's yours to do with as you choose, and down the line, you can look into resale or trading it in.
Mileage Options. With a purchased vehicle, you're able to drive as many miles as you want. Keep in mind, however, if you are going to look towards reselling or trading it in, the higher the miles, the less it will be worth.
Owning Your Subaru. One of the more desirable perks is that you physically own the vehicle after financial obligations are fulfilled. It depends who you ask but this may be more of an old-time mentality. Nowadays, it doesn't pay all that much to own a constantly depreciating item. But if the ownership is important to you, by all means, we're here to serve and help you!
The All American Subaru Way
No two situations are the same here at All American Subaru. We pledge to take the time to partner with you to figure out what is best for you and your unique situation. So give us a call or text, email through submitting the form on this page or stop in to further discuss beginning your exciting journey towards your next vehicle.