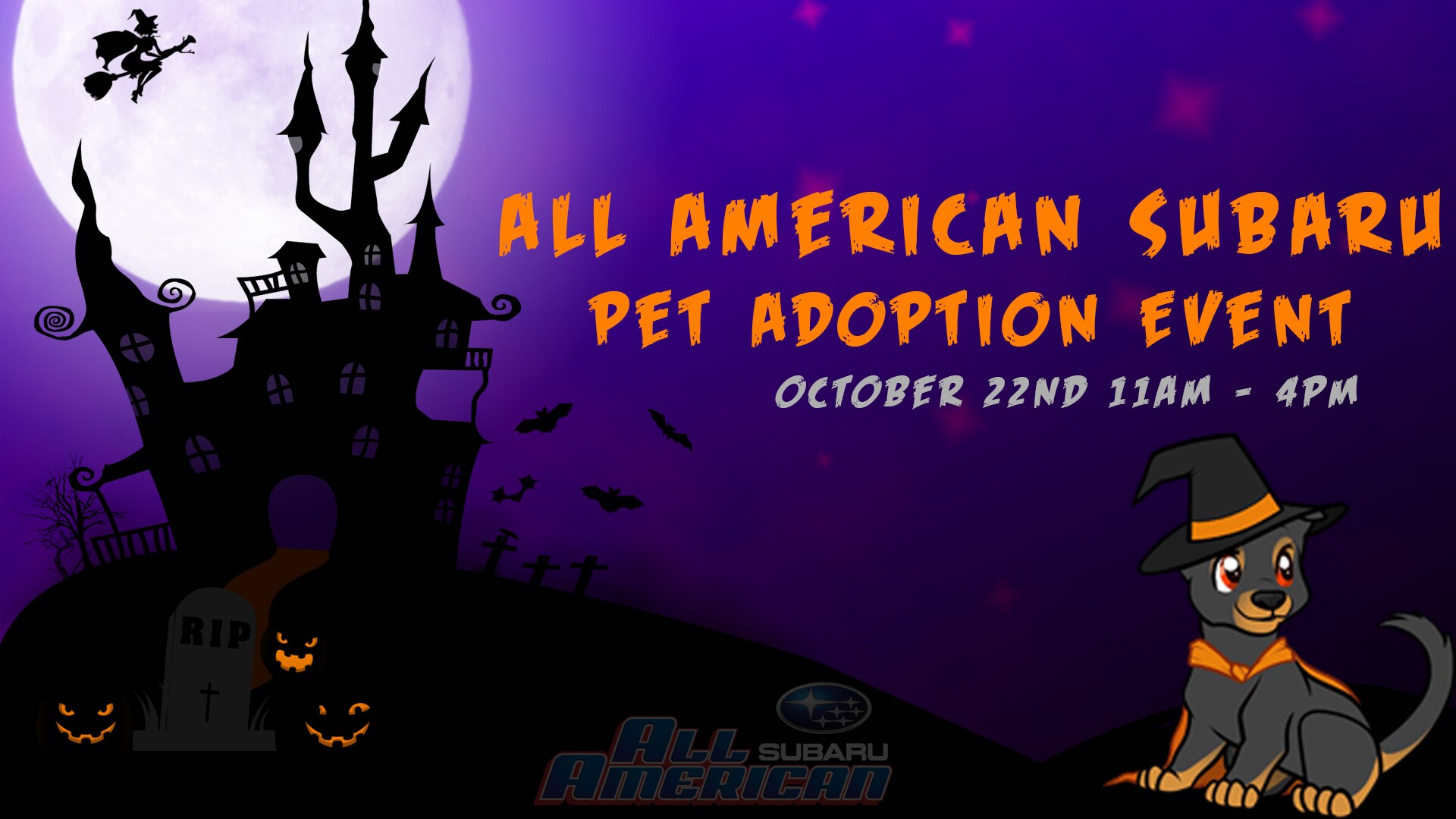 As part of Subaru Loves Pets month in October, All American Subaru in Old Bridge will be hosting a Halloween Pet Adoption Event with the Furry Friends Foundation.
The event will take place on October 22nd from 11:00am - 4:00pm inside the All American Subaru showroom.
This event has three main components to it:
1) Pet Adoption
-There will be three pet rescue adoption agencies showcasing pets that need homes.
2) Furry Friends Food Bank Pet Food Drive
-We are an official drop off location for the Furry Friends Food Bank so we will be collecting pet food for donation on this day. Furry Friends Food Bank will be at the event to collect the food right away for a great cause! For our Dog Park Grand Opening in August, we collected over $800 worth of pet food, so our goal is to top that!
-The contest is now open! Submit your photos of your pet in costume for a chance to win great prizes.
-Visit our Contest Page for more information and to enter the contest.