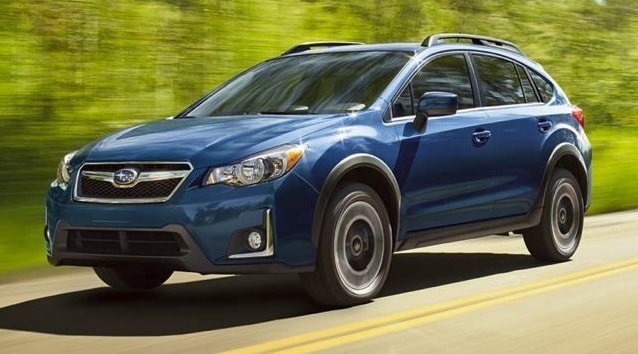 Pint-Sized Powerhouses: the Subaru Crosstrek Stands Strong in Old Bridge Against Competition from Honda, Kia and Hyundai
When you set out to buy a small SUV in Old Bridge, NJ, Staten Island, Edison, and Somerset, what do you look for? Capable performance; lots of versatile interior space; a stylish design that looks as good in the city as it does on the trails; and naturally, a fun and responsive driving feel. Good news: there are dozens of options to choose from. Bad news: there are dozens of options to choose from.
At All American Subaru, we know that the Crosstrek is one of the top small crossovers currently on the market. And we're ready to prove it.
Compare the Subaru Crosstrek against top competition: the Honda HR-V, Kia Sportage and Hyundai Tucson. Looking for a broader range of competitors, or want to compare the Crosstrek to other Subaru models like the Forester or Impreza Sport? Just let us know! We'd be happy to show you why this subcompact crossover is one of the best in the business.