With local options for 4WD and AWD, including: Audi quattro, Mazda i-Activ AWD, Honda Real Time 4WD, Ford Intelligent AWD, and Nissan Intuitive All-Wheel Drive, what helps set Subaru Symmetrical All-Wheel Drive apart from the pack?
And how does it give drivers like you the edge during the harsh winter months in Old Bridge? See for yourself
Unlike every other AWD system on the market today, only Subaru's all-wheel drive was built from the ground up to be a perfectly symmetrical, high-performing all-wheel-drive system; most others were cut-and-pieced together from the bones of four-wheel or front-wheel drive.
This makes Subaru's Symmetrical All-Wheel Drive more efficient, more practical, more intuitive, more comfortable, and even safer.
That may be why Subaru consistently tops lists across the industry for having the best all-wheel-drive system for sedans, crossovers, and SUVs. Even in the absolute worst of winter weather, your Subaru model, equipped with AWD, can handle snow, sleet, cold, sand, and all kinds of wet conditions, without batting a headlight.
Only one model in the new Subaru lineup does not include standard Symmetrical All-Wheel Drive: the BRZ coupe. And that's because this sporty two-door was designed with a very low center of gravity for exceptional traction even with 2WD.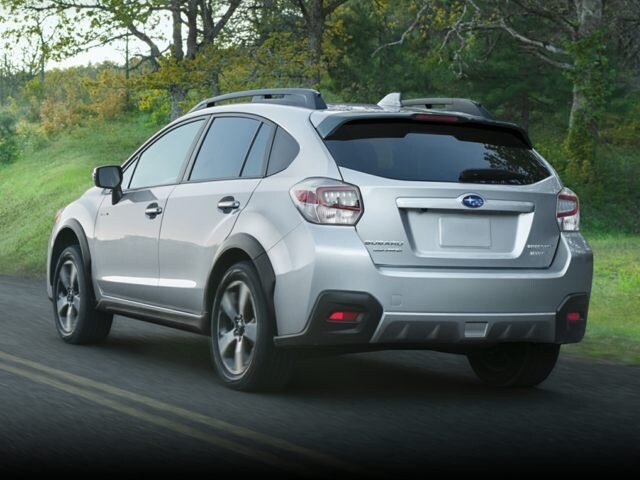 Subaru Models With Standard All-Wheel Drive
2017 Subaru Impreza Sedan
2017 Subaru Impreza Hatchback
2017 Subaru Legacy
2017 Subaru WRX
2017 Subaru WRX STI
2017 Subaru Crosstrek
2017 Subaru Outback
2017 Subaru Forester
2017 Subaru Forester 2.0XT Turbo
Future Subaru Models with Symmetrical All-Wheel Drive
2018 Subaru Viziv-7 (concept)