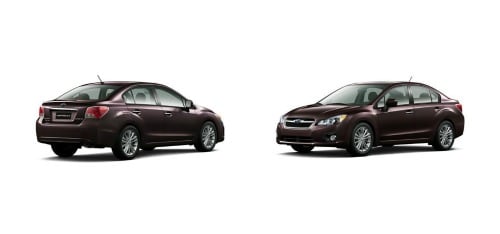 Look at the two sedans above--they look pretty similar, right?
But only one is a new car. The other is a high-quality, inspected, warranty-covered Certified Pre-Owned Subaru sedan. The differences on the outside don't look like much, but the price and financing options are far from the same.
At All American Subaru, we understand that all drivers in Old Bridge, Staten Island, Edison, and Somerset NJ are different; and that's why we strive to keep our used vehicle inventory as well-stocked and varied as possible. You won't just find a whole fleet of used Toyota Camry sedans or Chrysler 200 cars like you might at some other used car dealerships in the area.
We do things differently.
You can shop used vehicles from brands like Ford, Jeep, Hyundai, Honda, Toyota, Kia, and Nissan, ws well as Certified Pre-Owned Subaru models like the Impreza, Legacy, Forester, and Outback!
Used and Certified Pre-Owned Sedans
If you need a capable and efficient daily driver that can haul tailpipe around town--but won't bust your bank account, a used or Certified Pre-Owned sedan might be a great choice for you. Modern four-doors have spacious trunks so you can still travel well with luggage and other gear, but they aren't the best for large families, owners with dogs, or people who frequently need to carry large items.
Ground clearance may also be an issue if you traverse rough roads.
Used and Certified Pre-Owned SUVs
If you prefer a vehicle with a bit more oomph, a used or Certified Pre-Owned SUV from All American Subaru is likely to fit the bill. Many of our available crossovers and sport utility vehicles in stock offer high ground clearance, standard all-wheel drive, tons of cargo area, and adventurous features like towing capability and roof rails for additional cargo space.
However, the trade-off comes at a cost: SUVs typically cost more than comparable sedans, and fuel economy is not as good.
What's going to be right for you?